Why Security System Maintenance Matters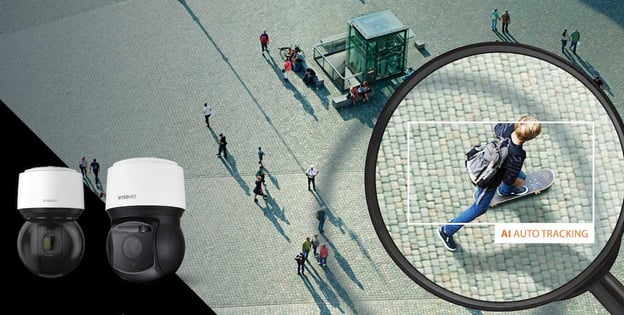 When you invest in a security system you are relying on that technology to fulfill an extremely important function: keeping your people & property safe. The unfortunate reality of technology is that it does require maintenance, and systems without care often fail. It is important to understand that to keep your systems functioning properly both predictive and preventative maintenance are required. The Set it and forget it simply will not work. The solution? Routine maintenance by a certified technician.
Your security system is no different from any other device in the matter of wear and tear. Over time, security system components are known to deteriorate. It is imperative to maintain all these components, including security cameras, access control systems, proximity sensors, doors, latches, and so forth, in order to ensure their proper function and provide your property and your employees with a safe work environment. These systems must also be updated with the latest firmware and software version. The lack of a current Software license agreement will limit functionality and prohibit the expansion of the system. Often systems that have not been updated are more susceptible to cyber and software breaches.
Preventing possible failures of your security system is a way to avoid unwanted situations that could have a dramatic effect. In the event that one of the cameras or sensors within your system is not working, you now have a vital gap that allows intruders to enter your facility without your knowledge. To protect your people and your assets, it is beneficial to enroll in a routine security system maintenance program. But what does that look like?
The details of your security system's routine maintenance can depend on a few factors, such as the specs of your technology and your technology provider's offerings. Commercial Technology's OnCommand program is designed to provide custom, comprehensive support and maintenance solutions. Our multi-year service and maintenance agreements are uniquely tailored to each client's specific needs.
OnCommand is designed specifically to maximize and support each technology system by mitigating the risk of downtime. This provides those enrolled in OnCommand with peace of mind and the ability to focus on overall business goals.
OnCommand includes semi-annual testing and recertification of all of your relevant systems to check for potential problems so they can be addressed before wreaking havoc. After each semi-annual system assessment, your team will receive a comprehensive checklist report that details the full system status and the results of the recertification.
With OnCommand, you can also get coverage for equipment repairs and replacements, system trainings for new employees, system reorientation trainings for existing employees, software and firmware upgrades, unlimited support coverage, and so many other benefits. If any OnCommand plan features aren't relevant to your organization's needs, simply opt-out of them. Because OnCommand is totally customizable, you only pay for what you need in order to maximize ROI and efficiently allocate resources.
The core of our business at Commercial Technology is service. It was out of this commitment to service that we developed the OnCommand program. Our team of experienced security system professionals is committed to providing service of the highest caliber, even when it's just routine maintenance and not a major issue—because our objective is to help you avoid encountering any such issues.
Ready to invest in security system maintenance? If you're interested in enrolling in OnCommand for routine maintenance and support coverage, contact us today. If you'd like to learn more about OnCommand, you can read more here.